When is the best time to cut your hair? The myth is during a full moon or when the season change? Who has the right answer?
The time or season to cut your hair just doesn't exist. 'I always advise clients to cut their hair once per quater. Naturally our hair only grows on an average of  .05 to 1.5 cm per month so 3 months is long enough time for new growth and to avoid further damage occurring to their hair. But, it's a question of what suits you best personally. There's no perfect time.
Whatever the season you happen to go to the salon, your hair won't grow any quicker because of the weather. What is very important is implementing hot oil and conditioning treatments to prevent dry and splitting ends . Some things like the season, or water in certain areas can take its toll on the shine and general health of your hair, but not on the speed at which it grows'.
Another way to know that it is time to cut your hair is when you haven't received any compliments . You should be getting at least one compliment per week on your hair. When your not feeling as confident as normal its probably time for a hair cut . A regular trim off the ends of your hair make your hair look and feel beautiful .
You also know its time for a cut, when looking at your hair makes feel depressed. This is defiantly when you know it is time!!!!
To a large degree, the life span of a cut depends on the style  — tight on the sides, with some length on top , on average, in the chair once every three to six weeks. Bookyour appointment today!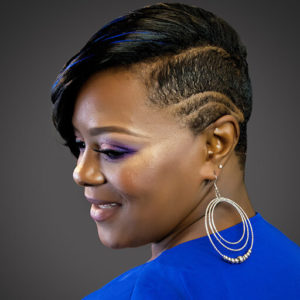 Our advice.Tying your hair up will not slow down the hair's growth. If this was the case, women everywhere would think twice about wearing chignons or ponytails. Have fun and tie your hair up, it's not going to stop growing!